Tutorial ini menyajikan cara membuka file presentasi PowerPoint yang rusak.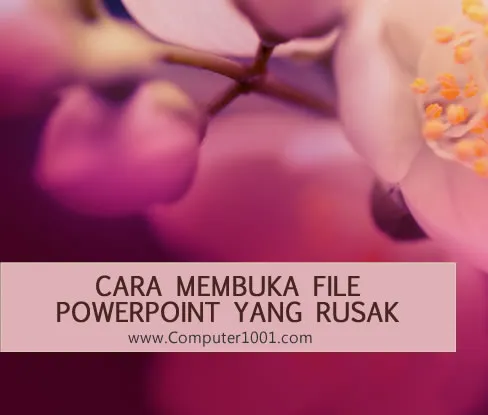 Pernahkah Anda membuka file PowerPoint yang menampilkan peringatan "PowerPoint found a problem with content in ….. PowerPoint can attempt to repair the presentation. If you trust the source of this presentation, click Repair. "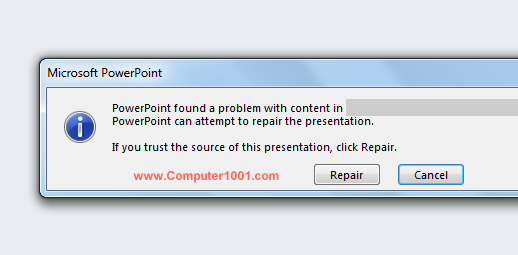 Setelah memilih Repair, file-nya tetap sama sekali tidak bisa dibuka.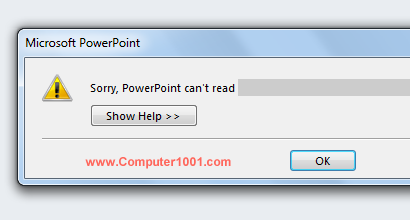 Dan Anda mengira file tersebut sudah rusak, tidak bisa diapa-apakan lagi, jadi Anda pun menghapusnya.
Namun sebenarnya belum tentu file tersebut rusak. Ada kemungkinan masalahnya karena file tersebut diproteksi. Hal ini sering terjadi pada file PowerPoint yang di-download dari internet.
Untuk mengatasinya, ikuti langkah-langkah berikut:
Klik kanan file PowerPoint tersebut di Windows Explorer dan pilih Properties.
Di tab General, klik tombol Unblock yang terletak di bagian bawah.

Klik OK. Sekarang coba buka file tersebut.
Tips: cara di atas juga bisa dipakai untuk membuka file Word dan Excel yang tidak bisa dibuka, setelah download dari internet atau didapatkan dari email.
Rekomendasi Artikel