Pada kumpulan sumber berikut Anda bisa mendapatkan gratis ratusan kalender 2022, termasuk kalender Indonesia yang lengkap dengan hari libur nasional.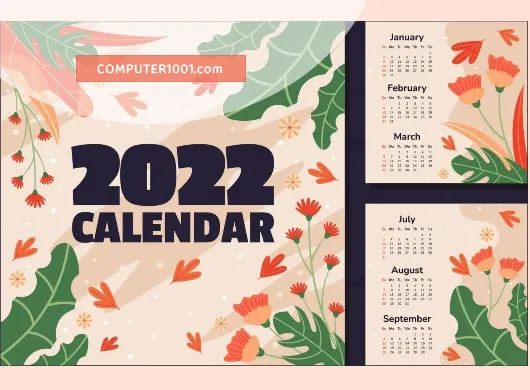 Kalender Indonesia 2022 + Hari Libur
Di Time and Date, kita bisa membuat dan mencetak kalender Indonesia 2022, lengkap dengan tanggal merah hari libur nasional.
Ada tersedia fitur-fitur untuk mengubah tampilan kalender, antara lain: berbagai gaya garis atau tanpa garis, huruf cetak tebal, atau memberi warna background pada nama bulan dan hari.
Kita bisa langsung cetak kalendernya atau simpan ke dalam format PDF.
Kalender 2022 Tanpa Hari Libur
Pada 2 situs berikut kita bisa mendapatkan desain kalender 2022. Cocok bila Anda ingin kalender tanpa hari libur nasional.
Bila ingin memberi hari libur (daftarnya ada di bawah ini), bisa kita tambahkan sendiri dengan tulis pakai pena.
Daftar Hari Libur Nasional Indonesia 2022:
1 Januari — Tahun Baru 2022 Masehi
1 Februari — Tahun Baru Imlek 2573
28 Februari — Isra Mi'raj Nabi Muhammad SAW
3 Maret — Hari Suci Nyepi Tahun Baru Saka 1944
15 April — Wafat Isa Al Masih
1 Mei — Hari Buruh Internasional
2-3 Mei — Hari Raya Idul Fitri 1443 Hijriah
16 Mei — Hari Raya Waisak 2566 BE
26 Mei — Kenaikan Isa Al Masih
1 Juni — Hari Lahir Pancasila
9 Juli — Hari Raya Idul Adha 1443 Hijriah
30 Juli — Tahun Baru Islam 1444 Hijriah
17 Agustus — Hari Kemerdekaan Republik Indonesia
8 Oktober — Maulid Nabi Muhammad SAW
25 Desember — Hari Raya Natal
Situs ini memiliki koleksi kalender 2022 dalam format JPG. Jadi bisa langsung di-print.
Ada sekitar 30 set lebih kalender.
Desainnya kalendernya memiliki hiasan yang minimalis namun tetap kelihatan indah. Anda bisa mendapatkan hiasan dedaunan dan bunga, rasi bintang, aneka gambar hewan yang imut (kelinci, rusa, beruang), serta dinosaurus.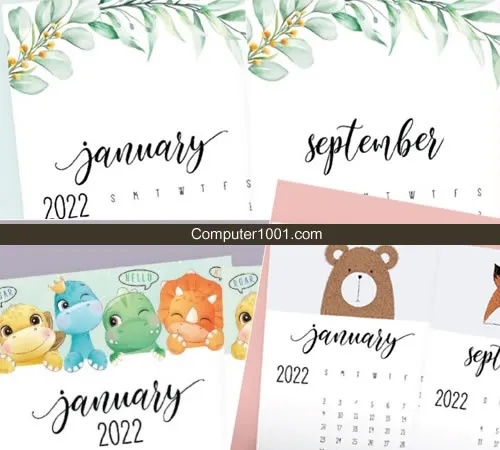 Vecteezy memiliki desain kalender 2022 yang cantik-cantik, baik pada warna maupun hiasan pada kalender. Ada 500 lebih kalender gratis dalam format EPS (edit dengan Illustrator).
Jangan lupa untuk baca lisensi penggunaannya.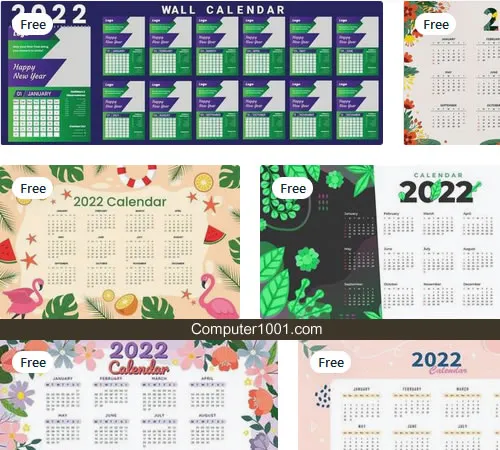 Kalender 2022 Excel dan Word
Bila Anda ingin kalender 2022 dalam format Excel dan Word, maka bisa membuatnya dengan menggunakan template berikut ini: