Download gratis template kartu nama anak dan aneka label dengan hiasan gambar yang imut untuk ditempelkan di buku sekolah, kotak makanan, kotak pensil, serta perlengkapan sekolah lainnya.

Situs Worldlabel memiliki banyak template dengan berbagai hiasan gambar dan warna atau motif background label. Pada setiap template kita bisa mengetikkan langsung nama dan keterangan lainnya.
Contoh-contoh labelnya bisa Anda lihat di bawah ini.
School Days Printables & Labels part 1
Template label buku anak dan kotak makan siang dengan hiasan gambar buku, pensil, bis sekolah, serta buah-buahan. Juga ada label polos dengan background aneka.

Kid's Back To School Labels
Template label buku pelajaran bertema Skandinavia dengan hiasan gambar rubah, kelinci, landak, dan burung kecil. Ada 2 set template, warna biru cerah dan pink pastel.

Back to School Labels
Label buku anak sekolah dengan gambar buah-buahan dan cupcake yang imut.

50 template label buku dengan desain warna pastel dan hiasan gambar yang imut, antara lain: gambar pensil, tas, buah-buahan dan ikan. Template dalam format PDF. Tinggal dicetak dan ditulis nama. Template didesain pada kertas ukuran Letter dan bisa dicetak pada kertas A4.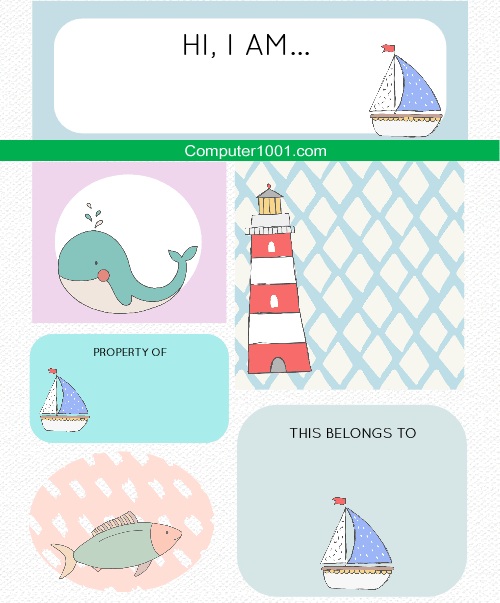 Rekomendasi Artikel