Kumpulan video ini berisi cara membuat efek 3D pop-out pada foto di PowerPoint. Cara ini juga bisa digunakan untuk aplikasi Office yang lain, seperti Microsoft Word.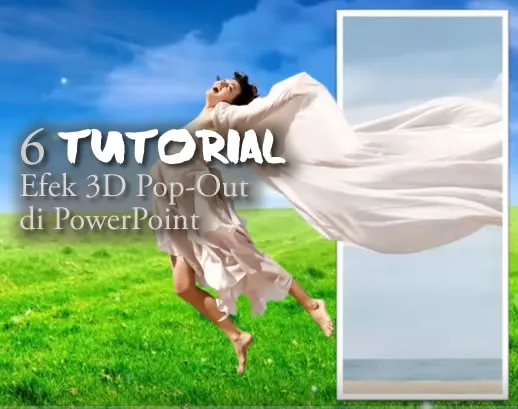 Efek 3D pop-out akan membuat obyek pada foto menjadi 3 dimensi dan seolah-olah keluar dari layar atau bingkai foto. Di Photoshop, efek ini dinamakan out of bounds. Namun kita juga bisa membuatnya di aplikasi Microsoft Office versi 2010 ke atas.
Agar hasilnya bagus, maka bagian gambar yang ingin diberi efek harus memiliki warna yang kontras dengan warna background, tidak terpotong atau kabur.
Anda bisa mendapatkan kumpulan foto berkualitas tinggi yang gratis di sini: 8 Situs untuk Download Gratis Foto Berkualitas Tinggi.
Gambar berikut ini adalah contoh pembuatan efek 3D pop-out di Word.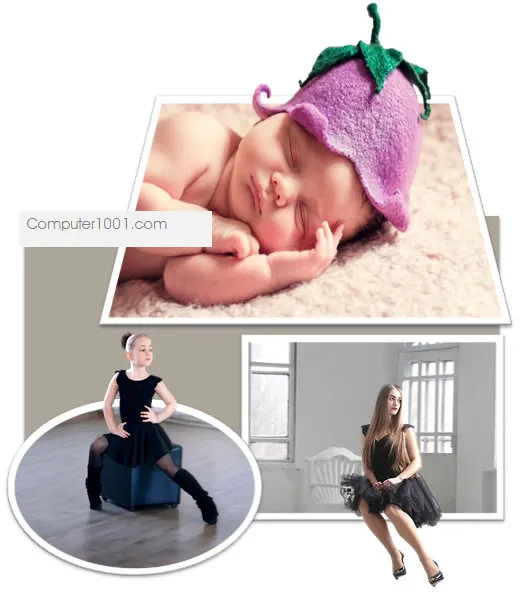 How to Make 3d Pop-Out Photos in PowerPoint
3D Pop-Out Photo Effect | PowerPoint Tutorial
Tutorial ini juga berisi cara memberi efek animasi pada foto 3D yang sudah dibuat.

Create 3D Image in PowerPoint
How to Make 3D Pop-out Photos in PowerPoint – (Out of Bounds Effect Tutorial)
Create a 3D Pop Out or Floating Image
Tutorial ini sedikit berbeda dengan tutorial 3D yang lain. Pertama, tutorial ini menggunakan fitur Crop untuk memotong gambar, sedangkan tutorial yang lain menggunakan fitur Crop to Shape. Yang kedua, kita bisa melihat cara membuat obyek 3D (gambar strawberry) yang menggantung ke bawah dari dalam bingkai foto.

How to make 3d Pop-out photos in Microsoft PowerPoint