Artikel ini menyajikan 7 video tutorial pembuatan animasi PowerPoint untuk teks atau huruf, yang sebagian besar terinspirasi dengan efek animasi yang dibuat dengan aplikasi After Effect.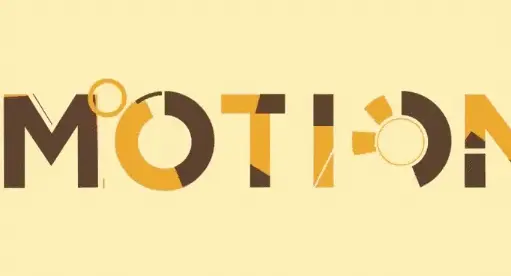 Tujuh video tutorial ini dipilih selain karena efek animasinya yang keren, juga karena ada file template PowerPoint yang bisa kita download untuk dipelajari lebih lanjut.
Liquid Text Reveal Animation
Tutorial membuat ilusi efek teks cair yang menggunakan fitur Merge Shapes – Subtract.
Fitur ini sudah ada di PowerPoint 2010. Lihat cara penggunaannya di artikel ini: Cara Menampilkan dan Menggunakan Fitur Combine Shapes di PowerPoint 2010.
Download template di sini:
Flat Letter Animation in PowerPoint
Tutorial membuat animasi huruf yang keren di PowerPoint dengan menggunakan teknik masking.
Download template di sini:
Concept of Text Shift Animation
Tutorial animasi pergantian teks dengan efek bergulir dan bergeser dari kiri ke kanan.
Download template di sini:
Text Animation With Line
Animasi garis berputar yang akan menampilkan sebagian teks. Di akhir animasi, garis akan menghilang dan keseluruhan teks terlihat sepenuhnya.
Download template di sini:
Text Reveal Animation Effect
Animasi garis naik turun yang akan menyembunyikan dan menampilkan teks pada slide PowerPoint.
Download template di sini:
Flickering Text Effect in PowerPoint
Tutorial PowerPoint membuat animasi teks yang berkedip seperti pada neon box.
Download template di sini:
Flip Text Animation Effect
Tutorial animasi huruf dan angka yang ditampilkan dengan dibalikkan satu per satu dan secara keseluruhan.
Download template di sini: