Dapatkan gratis sembilan template kalender tahun Microsoft Excel. Setiap template bisa diubah tahunnya, jadi bisa digunakan juga untuk tahun-tahun berikutnya.

Untuk template kalender Microsoft Word bisa didapatkan di sini: 8 Template Kalender Word.
Catatan:
Pilih Yes, saat muncul pertanyaan "Do you want to recover the contents of this workbook?", bila ingin membuka template kalender di Microsoft Excel 2007.
Gunakan Document Theme untuk mengubah warna dan format sel dengan mudah dan cepat.
Template kalender yang didesain dengan penuh warna dan hiasan gambar pada setiap bulannya.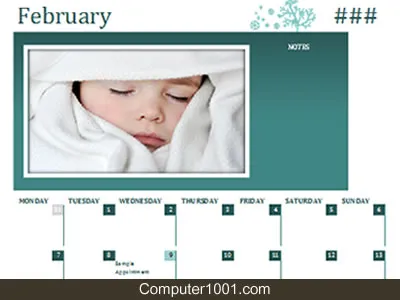 Template kalender tahunan yang harinya dimulai dengan hari Minggu.
Kita bisa menyisipkan logo dan nama perusahaan / organisasi pada kalender serta catatan untuk hari-hari penting.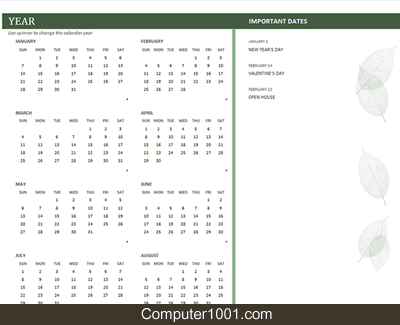 Kita bisa menyisipkan gambar, alamat dan informasi lainnya pada template kalender ini. Setiap tanggal memiliki kotak yang besar untuk membuat catatan kecil.
Cocok digunakan sebagai material promosi untuk dibagikan kepada konsumen.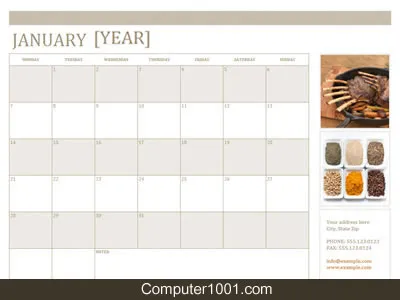 Template kalender yang minimalis. Gunakan setiap tahun dan pilih hari pertama untuk setiap minggu.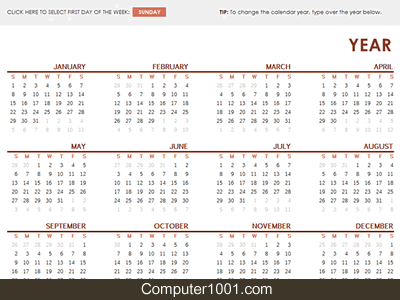 Kalender tahunan yang harinya dimulai pada hari Minggu.
Template kalender ini menggunakan conditional formatting untuk memberi highlight pada tanggal-tanggal penting.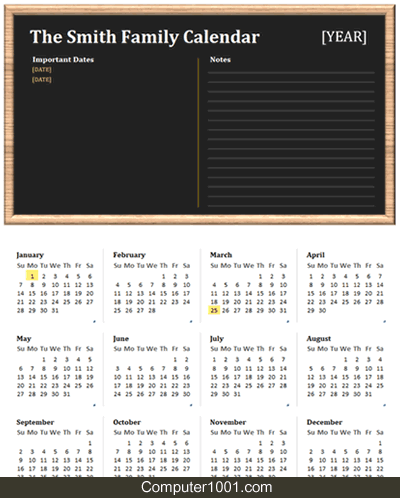 Template kalender tahunan untuk dicetak pada 2 halaman, dengan masing-masing halaman terdiri dari 6 bulan.